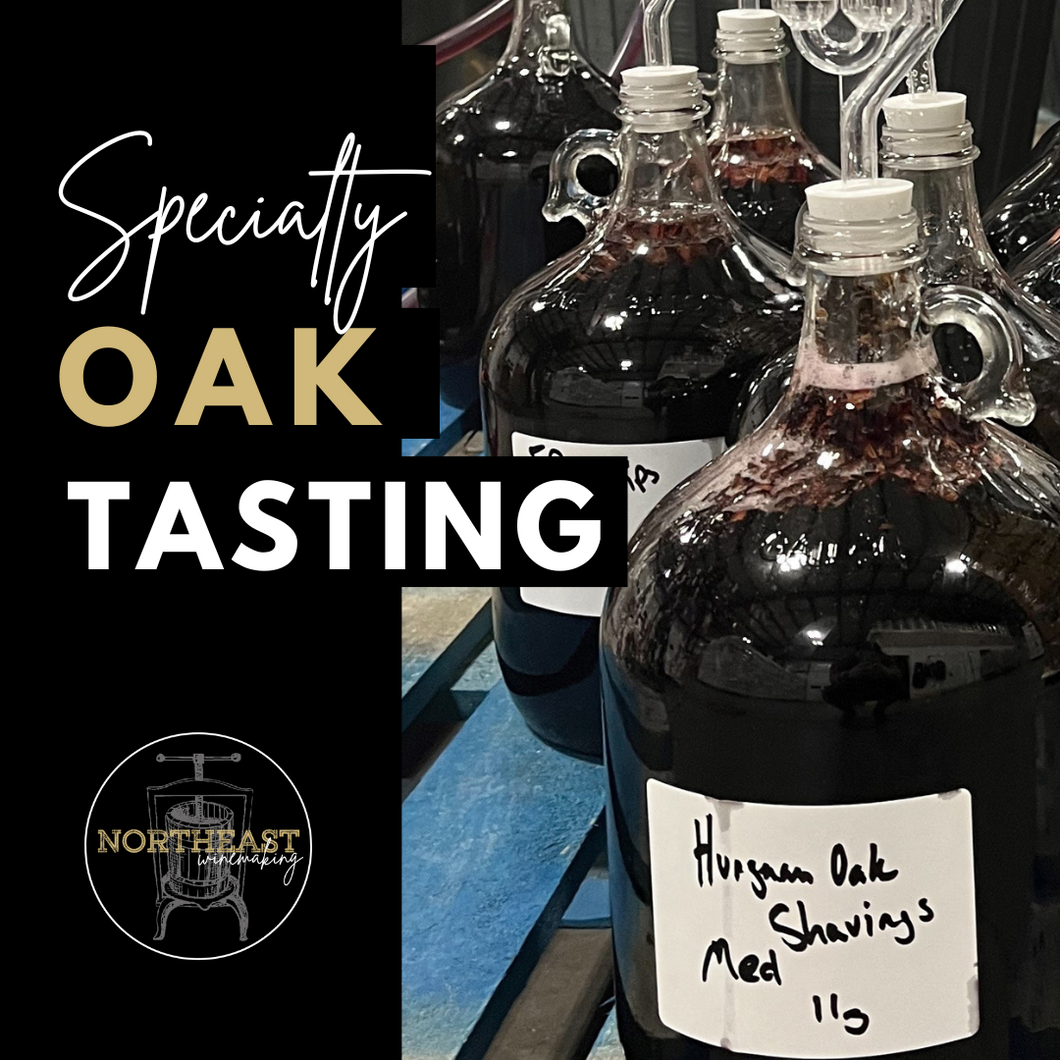 Oak Tasting - January 13th from 2pm to 4pm
Regular price $25.00 Sale
As promised, we're doing it again! Oak tasting! 
We have the exact same wines as last time (we made enough). They might have mellowed a little bit, but we should expect big bold flavors. This is intended for anyone who is curious about the different flavors oak brings to and out of a wine. 
Here's the original listing for the event in August:
Our Oak Tasting event is designed for home winemakers who want to increase their experiential understanding of what kind of oak flavors we get from different toasts and oaks. 
14 different oak varieties went into 14 different vessels - the same amount by weight in each - for the same amount of time (6 months). We have a clean base wine put aside as well for comparison.
While anyone may enjoy this experience, the emphasis is on home winemaking. It is advised you be familiar with the basics of winemaking to get the most of this event. 
You'll have some neutral bread/crackers to help clean your palate along with water, and be provided with sheets for notes as you make your way through the tasting. This is not a class, per-se, but an experience. A quick lecture before we begin will take place to prime some ideas as you explore the flavors. 
Limited to 30 people.