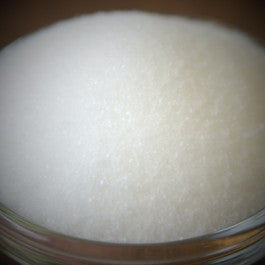 Malic Acid
Predominant acid found in apples but also present in grapes.  Recommended for raising acidity in apple ciders and post fermentation hard ciders.  Occasionally used to adjust acid levels in some white wines.
3.4 g/gal (0.75tsp./gal) will raise total acidity(TA) by 1g/liter or .1% TA.
Malic acid can be metabolized to the less acidic and softer lactic acid by malolactic bacteria present in grapes.  This process is known as "secondary fermentation" and is desirable in most red and some white wine production.