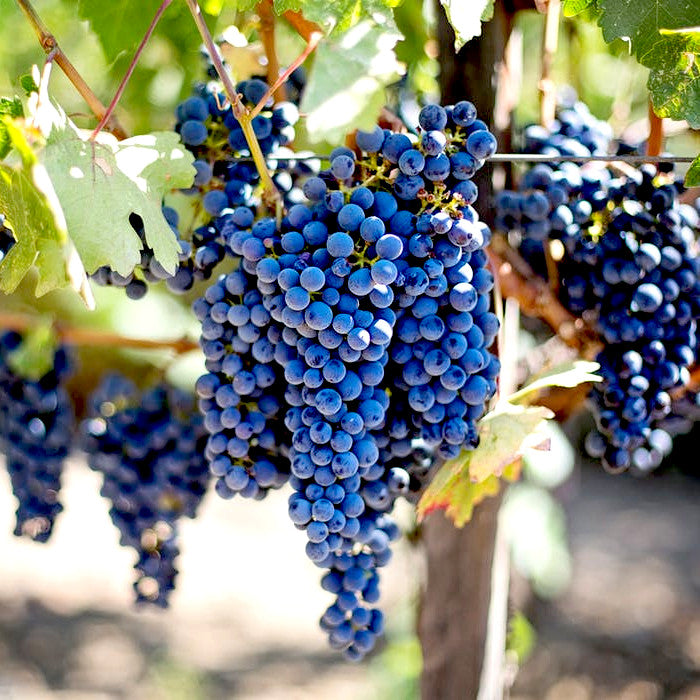 Lake County Cabernet Sauvignon Grapes
Regular price $1,450.00 Sale
Looking for truly special and unique grapes?

These Cabernet Sauvignon grapes are grown in Lake County and have made wine that took multiple gold medals. We've tasted the wine and were blown away with the depth of tannins and fullness... these are really something special. 
The harvest in this region, north of Sonoma/Napa, is a bit later than what we typically see- expect these grapes to be in mid to late October. They are contracted to come in between 24 and 25.5 Bx. Clones 43 and 337. Lake county is higher in altitude than other regions, with the cleanest air in California. Coupled with low humidity and volcanic soil, grapes from the region make wines of exceptional depth and character.
When we have a receiving date we will reach out to those who have pre-ordered. These are premium grapes, so we want you to be able to obtain them as soon as possible. Please plan to pick up within five days of receiving for optimal freshness. They will be perfect for you within that time frame. We cannot guarantee beyond that time. 
We're selling in 1/4 ton sections for $1,450.00. This will make approximately 30 gallons of wine. For those looking for less we will have per lb pricing available as we get closer to the season. 
Please call if you have any questions about this offering. 
This is absolutely a great option to elevate your winemaking.
Fine print:
By purchasing this product you are agreeing to pick it up promptly upon arrival; no shipping can be arranged unless you call and discuss with us. We cannot accommodate special timing - the grapes will be ready when they are ready.