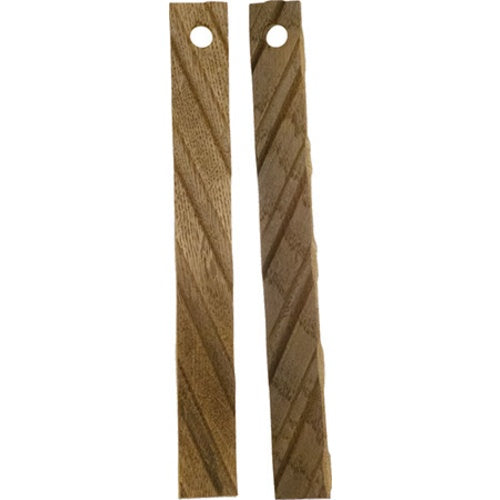 Winestix French Oak sticks for carboys
Regular price $13.00 Sale
Use one stick per 5-6 gallons.  A convenient way to to impart a very high quality convection toasted oak into your wine.  These oak sticks are from the Allier region of 
France where it is harvested and air dried for 24 months.  These sticks easily fits through the mouth of glass carboys and demi-johns and can be attached to a string via the drilled hole for easy removal.   The combination of Short and Long grains result in amazing gradience of flavor similar to barrels, while extracting quicker.
Allow 4 to 6 months for full extraction.