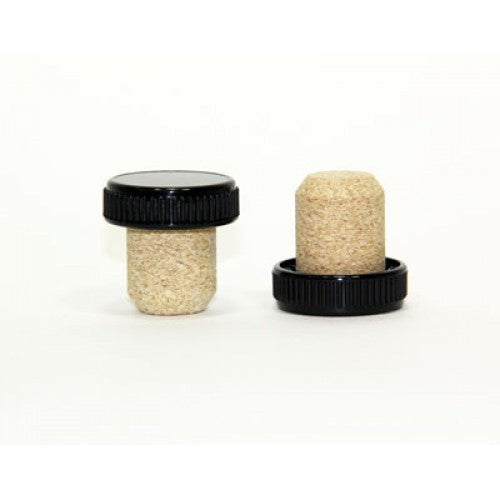 Bar Top Corks - Microagglomerated Plastic Black Top
Perfect for resealing a bottle of wine after it has been opened, or to cork a bottle that will be opened soon. 
Keep your opened bottles fresher with these easy to use, durable, reusable corks. They are suitable for vinegar, liquor, wine, spirits, oils, distilled liquids, and many other products.
29x19.6
Bar tops or tasting corks.