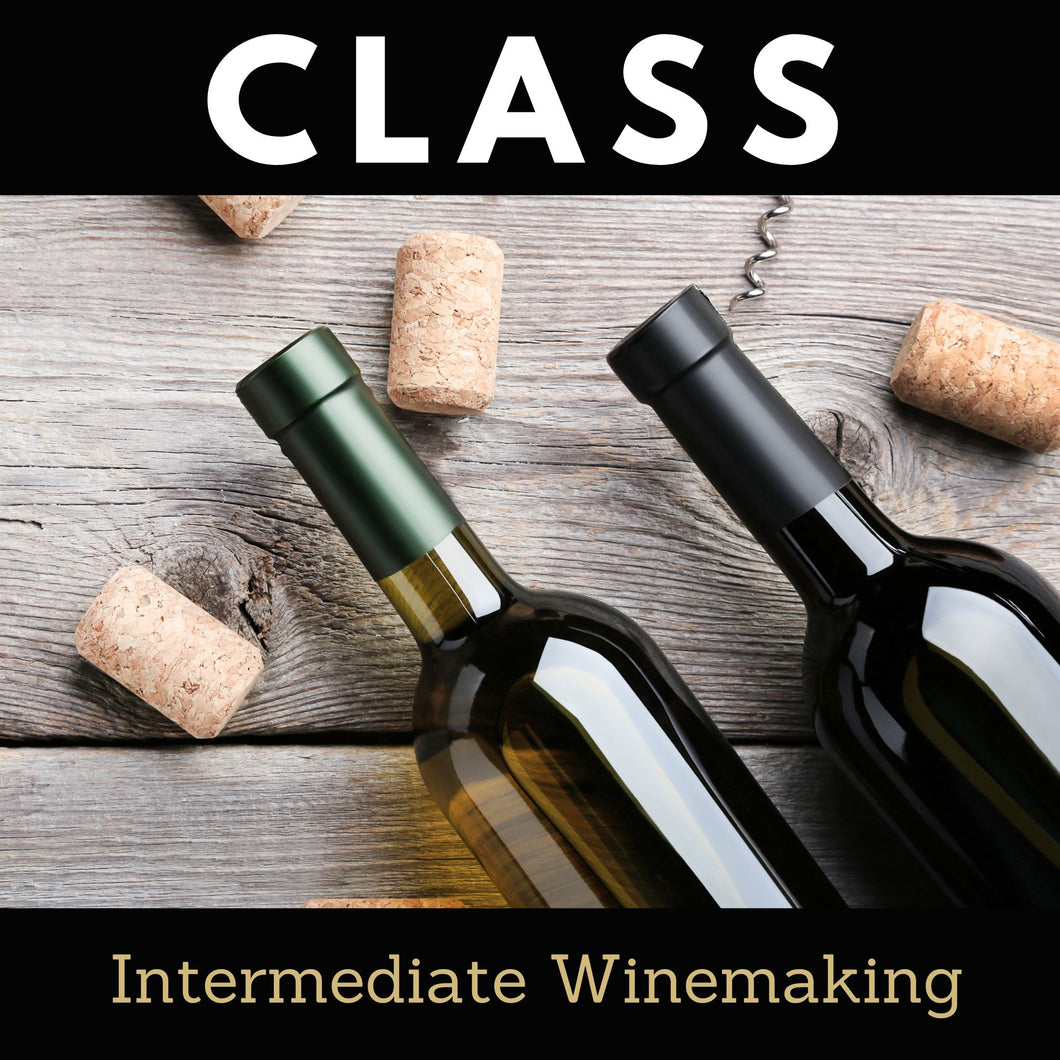 Intermediate Wine Making Class
Regular price $45.00 Sale
Intermediate Home Winemaking
This is intended for someone who has made at least a couple batches of wine. If you have made wine before, you are welcome! 

The intention of this class is to address some advanced ideas in winemaking, and look to solve issues or struggles. The class will cover reasons for employing more advanced techniques, diagnostic skills, and will include a Q/A session. 
Note: there is more focus to these classes now. The September 9th class will focus on planning a batch. We'll discuss grape selection, preliminary testing & analysis, and plotting to achieve the wine that's desired. 
Samples of wine will be available for tasting as well.

Sign up to attend.  Class is held at our Plainville location: 10 Robert Jackson Way, Plainville, CT 06062