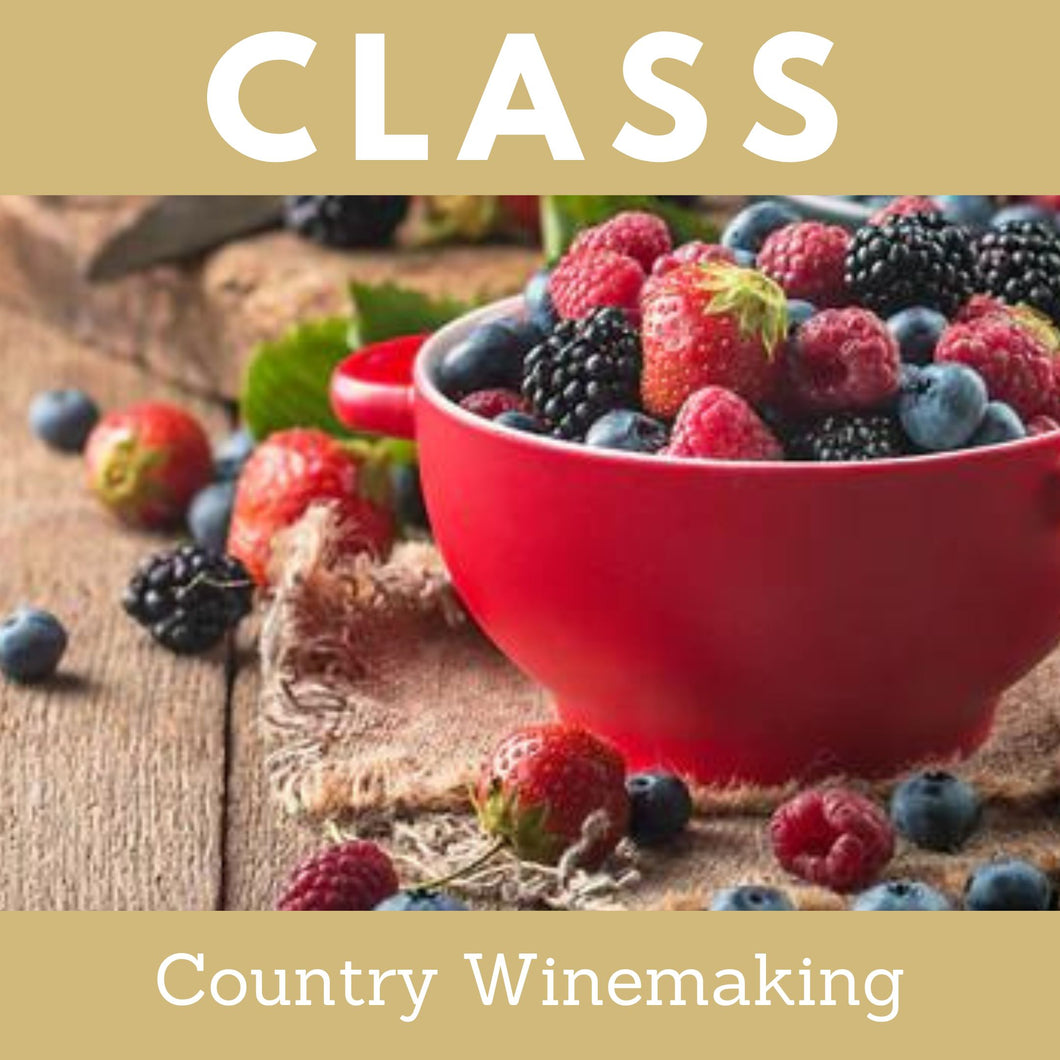 Country Winemaking Class
Regular price $45.00 Sale
This is a beginner's class, but will go into some intermediate topics. First timers are welcome!
Country Wines are the name given to wines from other fruits - be it strawberries, blackberries, peaches, or... whatever you have laying around! We've seen coffee wine, tomato wine, and even stranger - but they all work on the same principles, and that's what you'll learn here. Working with Juice and fruit will be covered, so if you're interested in grape wine from juice, this class will have you ready. 

We'll even put together a batch in class to show how easy it can be! 
Have a tree that's exploding with fruit and just can't imagine making more preserves? Sign up! 
Sign up to attend.  Class is held at our Plainville location: 10 Robert Jackson Way, Plainville, CT 06062