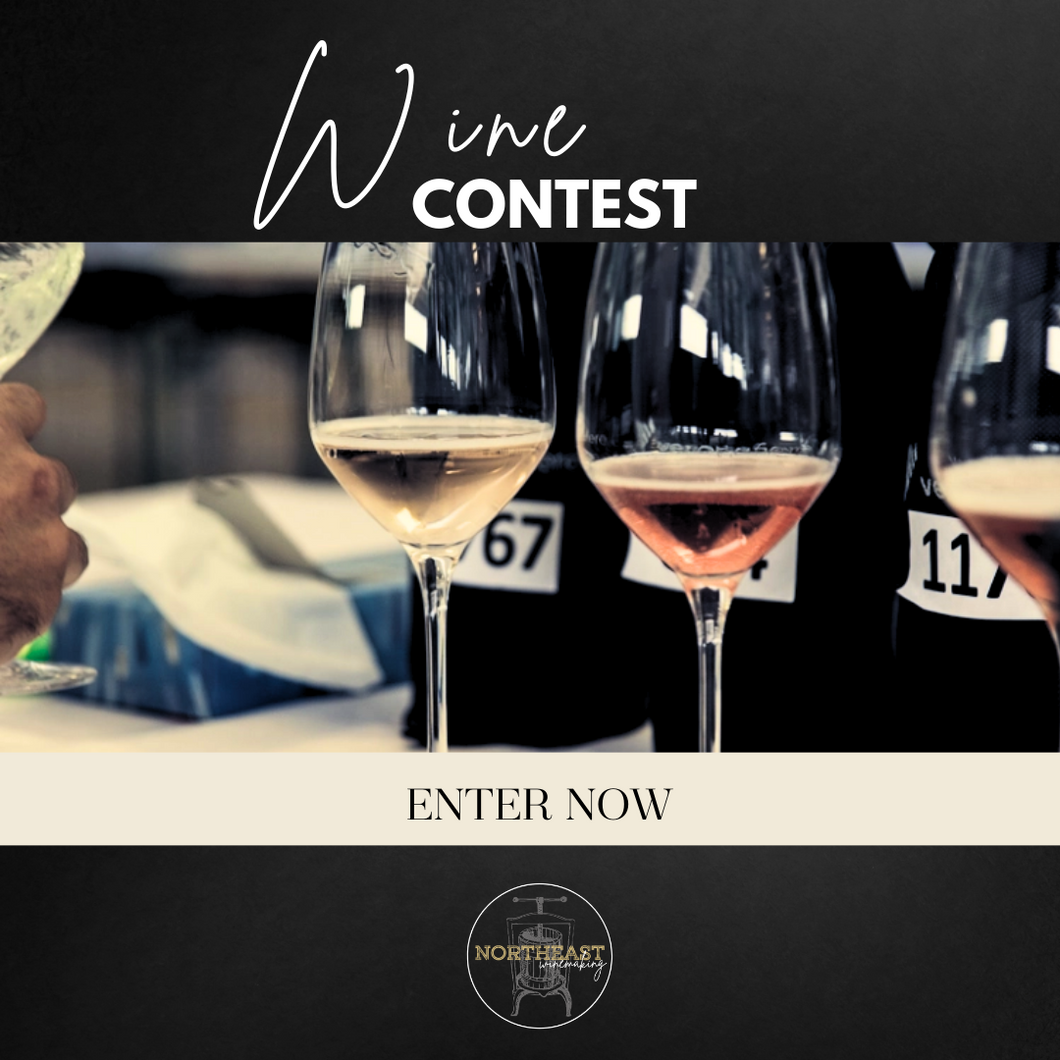 Home Wine Competition
Regular price $10.00 Sale
We've got a friendly competition (with prizes)! 
Each entry requires one bottle, and to be registered either online or in person. There is a $10 fee - all proceeds will go to the Plainville Food Pantry. 
Gift Certificates will be awarded to winners - we'll expand categories depending on number of entries (a grand prize for best overall, and a prize for best in each category will be awarded). 
What to do: 
Bring us a bottle by November 3rd, pay the $10 per bottle, and fill out a form we have here for information about the wine. You may order the entry in advance (right now, by purchasing this) and simply bring the bottle later. Or pay when you bring the bottle. 
Cash entries in person requested for maximum donation value.
We will announce the winners at our Harvest Party on November 11th. Don't worry, we'll reach you if cannot attend. 
Why:
This is a neat way to have some feedback without bias. We don't know who's wine we're judging, we're trying to simply hold it to standards. That also means if we find something lacking, we can hopefully teach a little about what we didn't love and how you can change that. THIS is why competitions are great: it helps you make wine better. 
Also: The Plainville Food Pantry needs help to buy the items they don't just receive. They are seeing a lot more people this year in need, and they know how to make cash go a long way. A great organization that serves people who really need the help.
Finally: Bragging rights, and prizes! 
What we do:
When you bring in your bottle, we'll label your bottle with the order number, place your matching form with personal info in a folder, and keep the bottles in a safe/climate controlled space until judging. We'll judge the wine prior to the Harvest Party on the 11th, creating score & feedback sheets for each entry, and match up feedback sheets to entries so you can stop in and pick up your feedback sheet after the event. 
The sheets will have a point score and a place for comments so you'll receive the thoughts of the judges. Judges will be a mix of winemakers and wine aficionados - we're not out to skewer you, but out to say "the flavor detected is caused by ____ and can be improved/prevented by ____" - all with the goal of better wine. 
If you are thinking of submitting via mail, please note USPS does not allow shipping of alcoholic beverages; please contact us so we can send the forms for you to fill out.