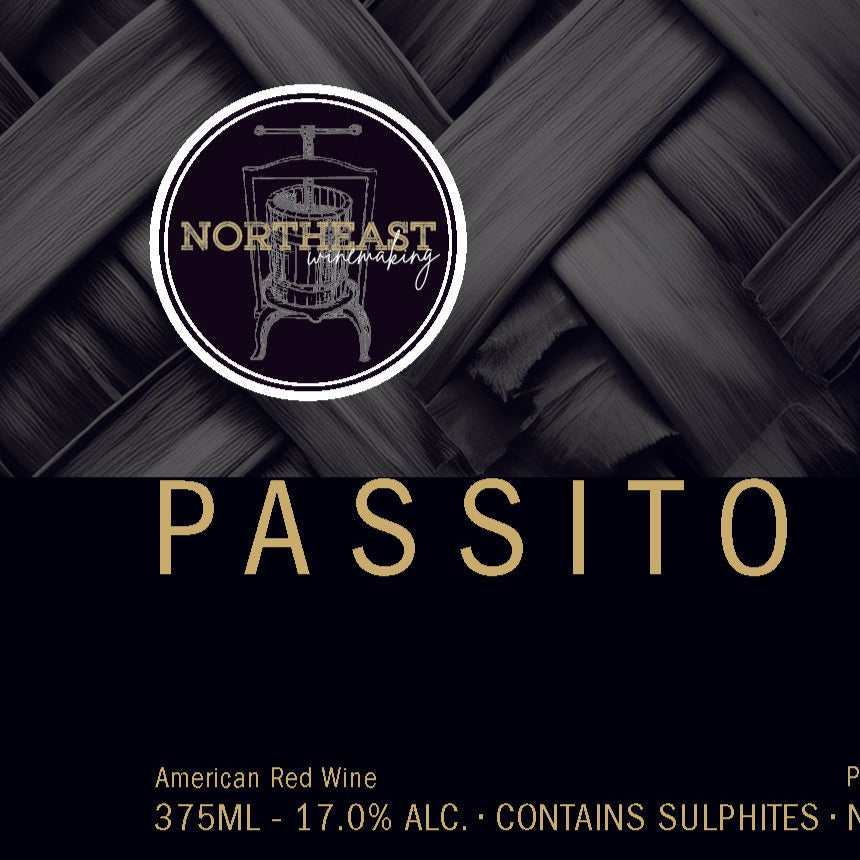 Passito by Northeast Winemaking (375ml)
Regular price $40.00 Sale
Passito is really a style of winemaking from Italy, so we've named our wine after it: it's a process of drying grapes to almost raisins, then crushing and fermenting as usual. Takes a lot of grapes to make a little wine as such, so this is a very limited run. The concentrated grape flavors make this tasty, complex, and loaded with tannin to balance the final sugars. 
17% abv, sweet wine. Starting Brix: 38. Only in 375ml.
Important: 
Northeast Winemaking does not ship wine. If you include wine in your order, please select in-store pickup. If not we will contact you. Pickup requires legal ID, must be at least 21 years of age.